Misure 3D a raggi X per l'Assicurazione Qualità
ZEISS METROTOM
Tomografia computerizzata industriale con ZEISS METROTOM
Con un sistema per tomografia computerizzata industriale di ZEISS, potete svolgere personalmente e con successo compiti di misura e di verifica con un'unica scansione a raggi X. La prova di accettazione standard, l'ingegneria di precisione e il sofisticato processo di calibrazione assicurano la tracciabilità del sistema. Guide lineari e tavole rotanti soddisfano i massimi requisiti di precisione.

New ZEISS METROTOM 1500 in its third generation
Future-proof quality control – today
The ZEISS METROTOM family has been offering reliable CT technology for quality control for twelve years. The third generation of the computed tomography (CT) system ZEISS METROTOM 1500 provides the best proof that advanced and reliable X-ray technology is no longer a vision of the future. You can future-proof your quality control – today.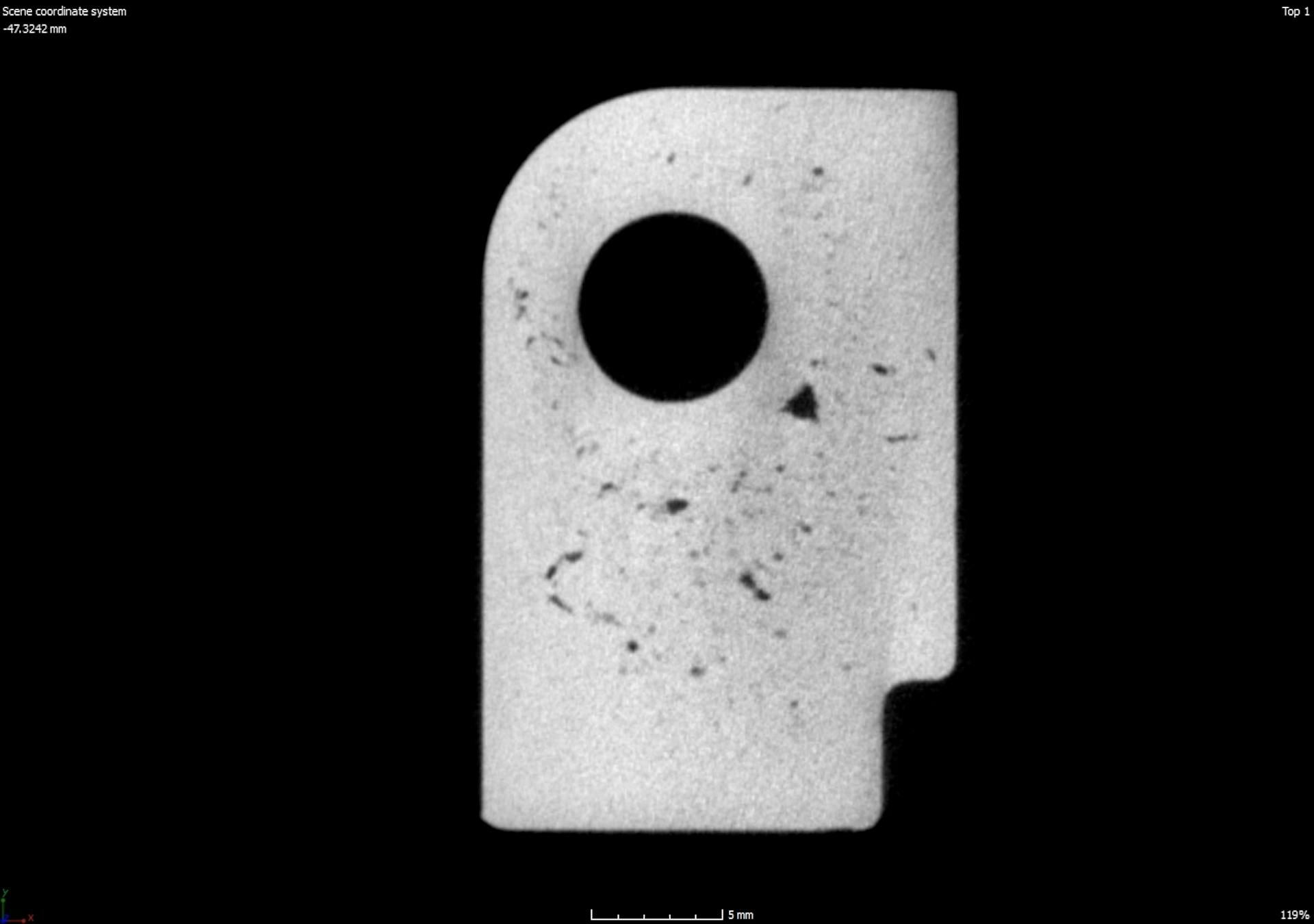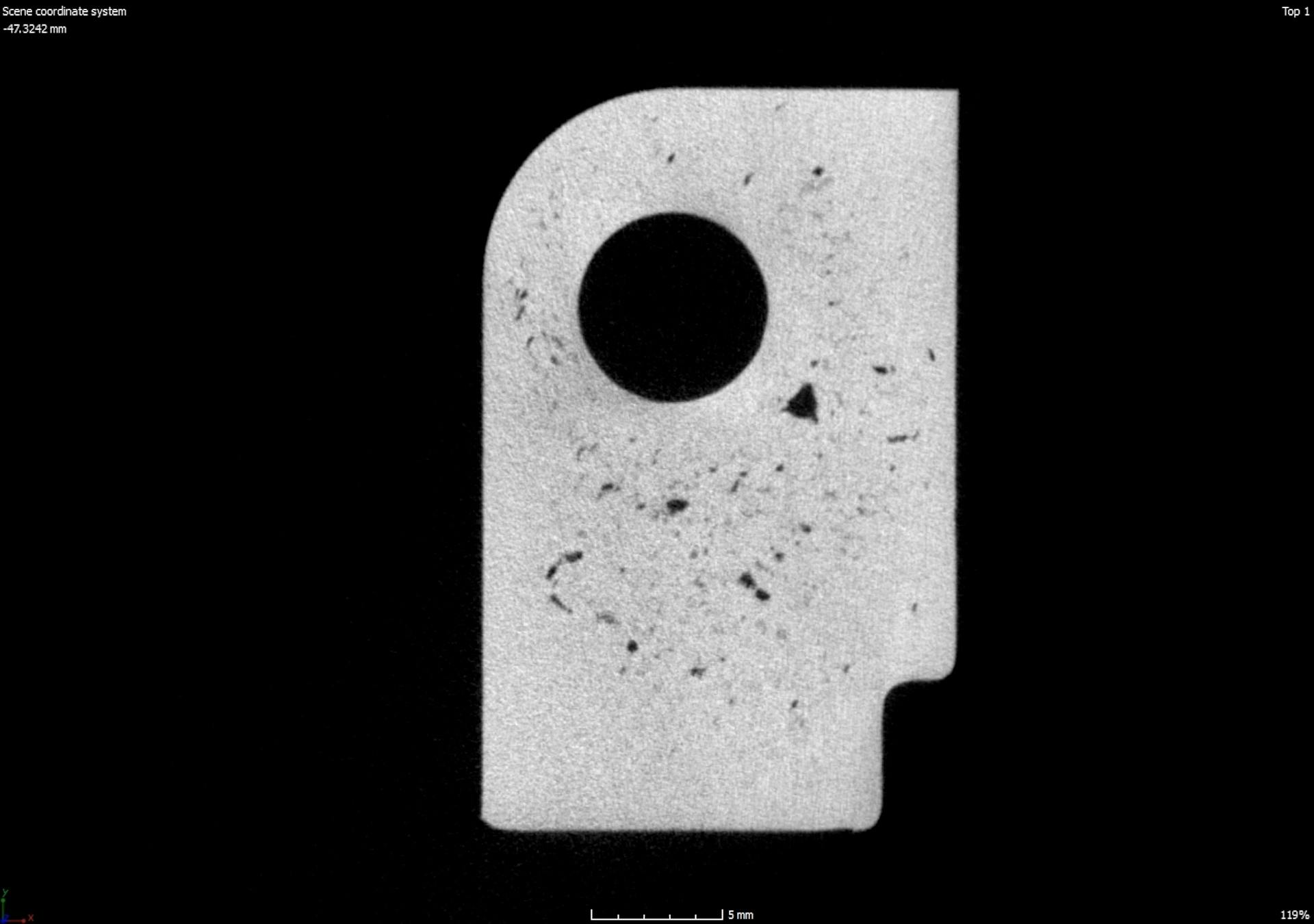 In the third generation, a new 3k detector generates 3D volume data sets with higher resolution, i.e. more voxels permitting the detection of smaller defects.

The scan time can be reduced by up to 75% through different operation modes of the detector, while achiving a comparable voxel size as with a 2k detector.


ZEISS METROTOM 800 130 kV
For measurements of plastic parts with high accuracy
| | |
| --- | --- |
| Part size | ●●○○ |
| Accuracy | ●●●● |
| Speed | ●●●○ |
| Resolution | ●●●○ |
| Part density | ●●○○ |
| Footprint | ●●●● |

| | |
| --- | --- |
| Part size | ●●●○ |
| Accuracy | ●●●● |
| Speed | ●●●○ |
| Resolution | ●●●● |
| Part density | ●●○○ |
| Footprint | ●●●● |

ZEISS METROTOM 800 225kV HR
For fast scans and denser parts
| | |
| --- | --- |
| Part size | ●●○○ |
| Accuracy | ●●●○ |
| Speed | ●●●○ |
| Resolution | ●●○○ |
| Part density | ●●●○ |
| Footprint | ●●○○ |

ZEISS METROTOM 1500
Advanced CT technology for fast scans of large parts
| | |
| --- | --- |
| Part size | ●●●● |
| Accuracy | ●●○○ |
| Speed | ●●●● |
| Resolution | ●●●○ |
| Part density | ●●●● |
| Footprint | ●○○○ |
Facile esecuzione di misure con ZEISS METROTOM
Misura e controllo di pezzi completi
ZEISS METROTOM è un tomografo computerizzato industriale per misurare e controllare pezzi completi in plastica o metallo leggero. Con la tecnologia di misura tradizionale, le strutture nascoste possono essere verificate solo dopo un laborioso processo di distruzione strato per strato del pezzo.

Misura facile e precisa di numerose caratteristiche
Con il sistema per tomografia computerizzata ZEISS METROTOM numerose caratteristiche dei pezzi possono essere esaminate con un'unica scansione. Le misure risultanti sono precise e tracciabili. Rispetto ai metodi di misura tattili, ZEISS METROTOM rileva un numero molto elevato di punti di misurazione in modo sensibilmente più veloce.


Gestione intuitiva con il software macchina di facile utilizzo
È sufficiente un breve addestramento all'uso del software ZEISS METROTOM OS perché l'utilizzatore sia in grado di effettuare tomografie dei pezzi e di analizzarne l'interno. ZEISS CALYPSO permette la valutazione dei dati CT mentre ZEISS PiWeb consente di includerli rapidamente in un unico report di misura.

Comprehensive CT data analysis in 3D
The easy-to-use and even for beginners suitable analysis software GOM Volume Inspect allows complete CT data analysis in 3D. Geometries, shrinkage holes or internal structures and assemblies can be analysed precisely. Even the smallest defects become visible through individual sectional images and can be automatically evaluated according to various criteria. You can also load volume data of several components into a project, perform a trend analysis and compare the analysis with CAD data. In this way, the quality of your component can be exactly determined and documented - and all this in just one software.


DAkkS calibration for increased confidence
Higher quality standards in the automotive, medical or pharmaceutical industry often make it necessary to rely on accredited CT inspection procedures. These guarantee an objective, standard-compliant measurement of parts according to VDI/VDE 2630 part 1.3. DAkkS certification is accepted worldwide, which eliminates the costs for multiple assessments. Now the DAkkS calibration is also available for the computer tomographs of the ZEISS METROTOM 800 and 1500 series! Benefit from its advantages: save costs and create more trust for your customers.


Manual filter pre-settings to scan a wide variety of parts with different materials and material compositions are no longer necessary thanks to the automatic filter changer. In this way, you can achieve reliable results even faster.

With ZEISS FixAssist CT, you can reduce machine downtimes by up to 80%. Simply position the workpiece on the pallet outside the machine before measurement, place the pre-adjusted part in the computer tomography system and start scanning immediately.

You would like to capture several parts in one scan? This is possible with the carbon fiber tower specially developed for CT applications. In this way, the measuring times per part can be drastically reduced – for increased throughput.
Scopri di più sulla tomografia computerizzata ZEISS su YouTube
Come funzionano i sistemi CT ZEISS
User Meeting di ZEISS CT nel 2017
Caricamento automatico dei pezzi con ZEISS METROTOM
Soluzioni ZEISS CT per l'industria delle materie plastiche
ZEISS CT solutions used at starlim//sterner
Desideri maggiori informazioni su ZEISS METROTOM?
Compila il form per scaricare la brochure.
Scopri come altri clienti utilizzano questo prodotto: